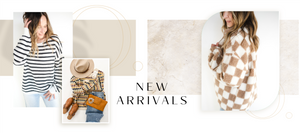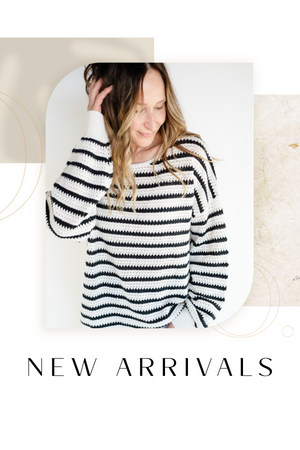 Comfortable and cute.  I love E and Co. Clothing for modern basics that make their way into my capsule wardrobe.  I always find something I like in a new collection. Elicia has great style, I trust she's going to always have unique pieces to choose from. 

Nikki D.
E and Co. Clothing is my favorite local boutique!  I always find what I am looking for, and the quality of clothing is amazing.  It is my go-to for all occasions - casual, dressy, or professional, including jewelry and accessories.  The owner, Elicia, always has the latest trends and styles to choose from.  I have reached out to her on several occasions to help me find the perfect outfit.  She always goes above and beyond by pairing several items together, which makes decision making that much easier.  Elicia is an absolute gem to work with! 

Tara D.
I love all the pieces I've gotten from E and Co. Clothing!  Elicia chooses the most adorable pieces for all her collections, and the customer service she provides is fantastic.  I find myself constantly window shopping for things I love and it's my go to for casual fun pieces! 

Emma V.
E and Co. has come through every time with clothes for myself that are amazing quality, super cute and comfy, and very functional! Every piece seems hand picked and unique. Also I love that I can wear my items in so many different styles! 

Beth K.
E and Co. Clothing is my go to clothing boutique. The quality is great, prices reasonable and they freshen up their store on a regular basis. Not only are the new releases/collections always fun and trendy to shop but their basics line is an anchor to a girls closet. 

Stephanie T